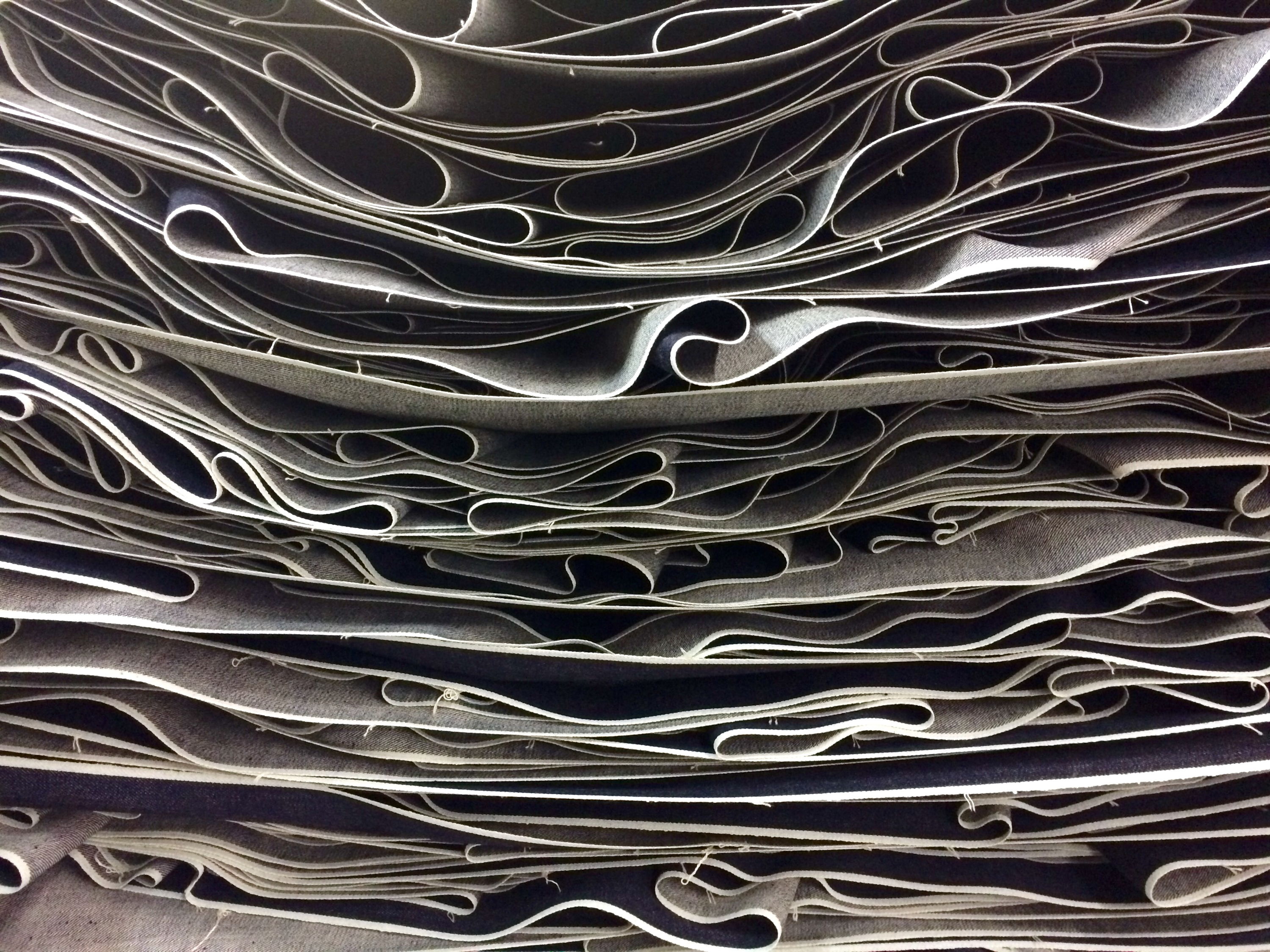 The mill was named for the 200 year old White Oak tree that stood nearby and served as a gathering place for people traveling to Greensboro from the surrounding countryside. Construction began in 1902 and the first bobbin of yarn was produced on April 20th, 1905.
The White Oak Shop is Cone Denim® Mill's exclusive online storefront offering up select styles of our premium selvage denims in personal-sized quantities to fellow denim enthusiasts and aspiring designers. With the White Oak Shop now everyone has the opportunity to work with vintage constructions woven on American Draper X-3 model selvage looms, easily ordering online and without the limitation of meeting minimum order quantities. These particular denim fabrics are not found anywhere else in the world, fueling the natural passion and inspiration for denim designers and their connections to the historic White Oak® Mill.
In addition to purchasing rolls of our denim fabric with the click of a mouse, the White Oak Shop also offers comprehensive tools and guidelines for gathering fabric specifications, spreading, plotting and cutting selvage garments, and learning about our selvage denim's inherent characteristics woven into the fabrics.
Still true to its heritage, the White Oak plant in Greensboro, NC, operates today as the denim flagship operation, serving as the center for product development and innovation, and the production of Cone Denim's authentic premium vintage denims made exclusively in the USA.
Whether using its most modern equipment and technology, or utilizing its vintage narrow shuttle looms, White Oak has the unique ability to innovate and style with distinct creativity, precision and control.